Home
Tuesday November 13 we organized the symposium Systematic Reviewing 3.0. For an impression and the slides, visit my blog.
Systematic Reviews are "top of the bill" in research. The number of systematic reviews published by researchers increases year after year. But performing a sound systematic review is a time-consuming and sometimes boring task. You can make use of tools to work efficiently and of support offered by the library. New developments like text mining, applying R for meta analysis and funding options might improve systematic reviews even more.
The Systematic Reviewing 3.0 symposium is both for novices and experts in systematic reviews. In the morning you can get acquainted with how to perform the 'perfect' systematic review, its different phases and the tools available. In the afternoon we will discuss future developments; will machines take over?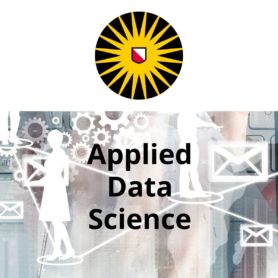 This symposium is part of the project titled Automated Systematic Review, funded by the Innovation Fund for IT in Research Projects and in collaboration with the focus area Utrecht Applied Data Science. ADS builds a community of researchers who are interested in developing the field of data science. By joining forces and working interdisciplinarily, we can accelerate the development of data science techniques within Utrecht University. Join our community at www.uu.nl/ads